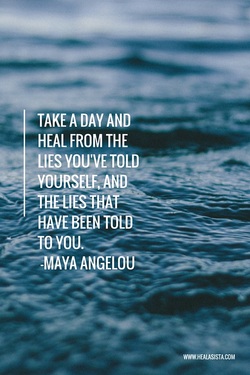 I truly believe that we have the innate power to heal ourselves. I mean FORReal! Every day we make decisions about our long term health. From the food we consume, the people we spend time with and how we "spend" our pastimes.
As women, we also set a profound tone for the people around us. Whether we are caretakers for elders, nurturing children or building a sound relationship with our partners… the way we show up… matters.
So, why do we do such a sucky job actually taking care of ourselves? I have seen sistas that either rely solely on medical professionals to tell them what to do OR I meet sistas who wait until the very last minute to actually begin to listen to themselves and their bodies. When the year 2016 blew in, I saw numerous women making a vow to "Take better care of" themselves. Some of us where very successful and the rest of us are straggling along.
If you are anything like me, you set goals and feel so good when you can cross them off your "Things To Do" list. Often times, those goals are related to our business, education, finances, sometimes even our physical appearance… And while those are all completely necessary, I am here to propose we set goals for Self Care too. When I am reforming my "Self Love Regimen" I write what I call a "Self-Care Prescription". It's basically a list of the things I know make me feel super awesome and amazing, or what I SHOULD be doing on a regular basis, but have yet to make the commitment to myself to make it happen.
I actually created a FREE #Sista Self Care Prescription Worksheet that you can use to create your own prescription, the same way I make my own. I listed an example at the top for inspiration. I recommend really sitting silently before filling it out to listen to your body and to truly commit to yourself. It doesn't have to be long, you get to decide what your mind, body and spirit needs to be your best self. After you're done, put your signature on it and post it some place as a constant reminder of what you are doing to #HealASista.
Something important to note is the last column, "With Whom?" The truth is, we are better together. Consider including people in your life in your prescription to help nurture your success and join along in your healing process. Be sure to only include those that are just as serious about wellness as you (be honest with yourself)!
Click on the button below to Download and Print Your Free Gift! Please share this resource with others you know and love and please tell me about your successes below or in a brief email at Shawna@HealASista.com. I will read all entries!